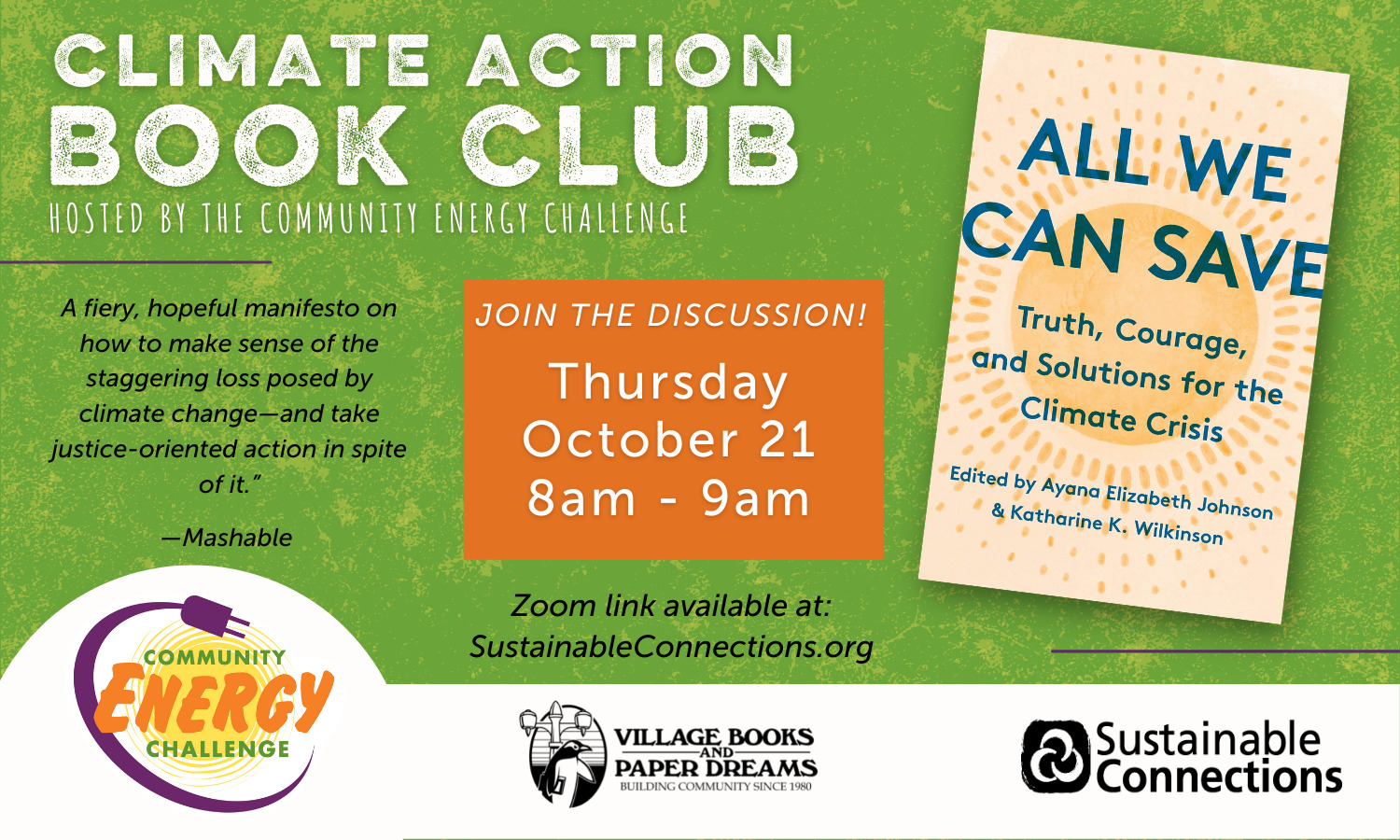 Climate Action Book Club
Sustainable Connections is making Climate Action Book Club a regular thing, so mark your calendars for the third Thursday in February, June, and October!   This October, we will be discussing All We Can Save: Truth, Courage, and Solutions for the Climate Crisis edited by Ayana Elizabeth Johnson and Katharine Wilkinson
Energy Club
Meet like-minded folks and energy efficiency experts to learn about local resources to help you save energy at work, empower you to get buy-in from coworkers and management for your energy-saving efforts, and share energy-saving best practices and success stories with each other.
Climate Action Book Club
Sustainable Connections is making Climate Action Book Club a regular thing, so mark your calendars for the third Thursday in February, June, and October! Join the discussion via Zoom 8:00 am – 9:00 am.
Green Building Nerds
Green Building Nerds is an informal meeting held the third Monday of every other month where peers in the green building industry discuss, troubleshoot, share, and have fun nerding out over a beer. Topics, locations, and attendance vary, but nerding out is always encouraged.
Many Thanks To Our Energy & Green Building Funders and Sponsors: