A delicious gift to the community
By Alex Smith
June 2019
Everyone enjoys getting gifts. Let's be honest. Your love language may be "words of affirmation", but a surprise present is unlikely to engender a negative reaction. A gift given with intention and integrity is a powerful act. That gift is exactly what Andi Vann of Pure Bliss Desserts aims to give every customer who walks in the door.
In order to understand the story of Pure Bliss, it helps to go back in time to her childhood. Watching her mother in the kitchen was an inspiration of what freedom and creativity meant. The clanging pots and pans created a symphony. This was a place where mistakes were OK and even encouraged. There were no strict rules, but Andi built a catalog of guidelines for how ingredients interact.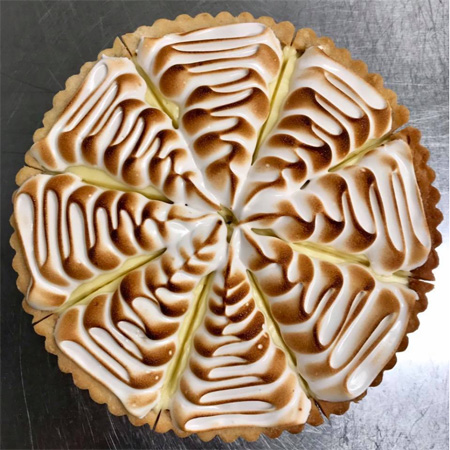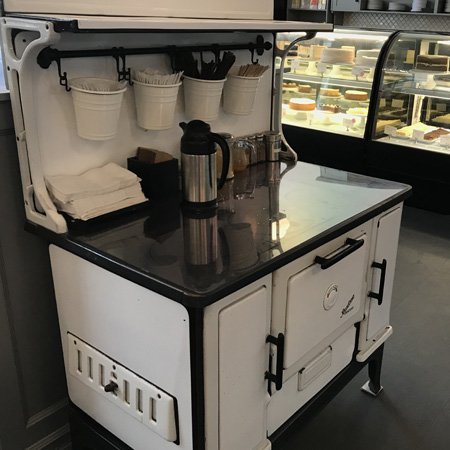 Fast-forwarding to present day, Andi has applied these lessons to her business with amazing results. A self-proclaimed learner and grower (sometimes to a fault), she's constantly trying to improve. Perfection is never the goal, but rather continuous improvement. Products must be handled with care, and every one of the 17 steps from ordering products to serving the customer is critical.
Pure Bliss is a bit of an enigma, though. On the one hand, Andi is constantly aspiring to be more efficient; leaner. But there's a natural limit to that in her industry. Mixing 8 eggs at once into a batter yields a different result than slowly mixing them in individually. Shortcuts reduce the quality of the product, so there's a complex dance of trying to find ways to save time and improve processes without sacrificing quality. And it's not easy. "I've had two kids naturally," Andi says, "and starting this business has been harder."
A large part of what makes running the business difficult is doing it with integrity. She defines that as "doing what is right and what is expected every time, and being transparent about it." It's not about perfection, but about the intention.
One example of this integrity is the relationships Pure Bliss has with suppliers. Andi has hand-picked her vendors based on their quality and maintains direct relationships rather than going through a distributor that might be easier but would sacrifice quality.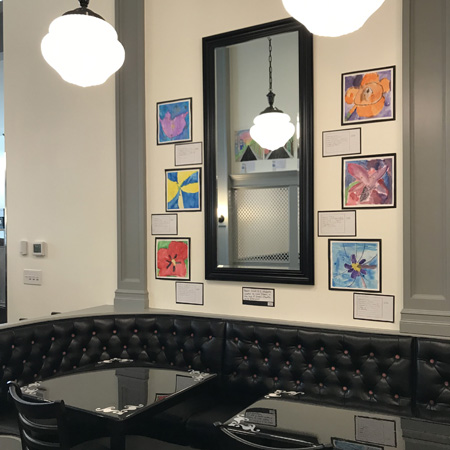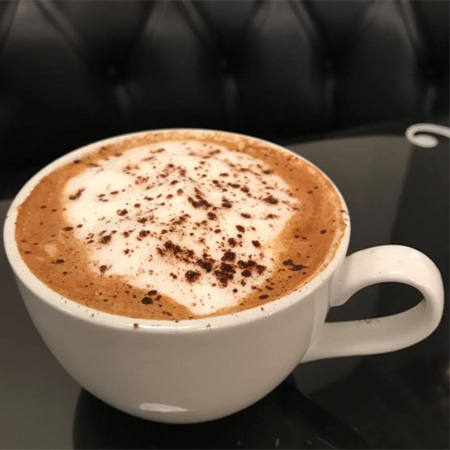 Relationships are a big part of the business, and employees are also a part of that equation. With a degree in psychology and a background in building organizational cohesion, Andi is well prepared to handle the complex task of managing a busy kitchen. Walking in the door, it becomes clear that employees are enjoying their work and working cohesively as a team.
Another example of this integrity is the recent remodel that greatly increased the amount of seating and space. Pure Bliss hired Chuckanut Builders for the project because they are members of the community and focused on sustainable building practices. Greta Nelson, Site Lead for the project, ensured that demolition materials were recycled and new construction was done responsibly. Durable materials, LED lighting, and highly efficient insulation combined to create a space that minimizes environmental impact.
According to Andi, Greta "demonstrated outstanding organization, attention to detail, excellent communication, critical thinking  & problem solving skills ." Greta is hesitant to take the credit, though.  "The Pure Bliss Desserts project was super collaborative and throughout the project I was grateful to have such great trade contractors on our team." These trade contractors include local businesses like Lautenbach Recycling, Spectrum Plumbing, Spiral Studios, and [bundle] design studio.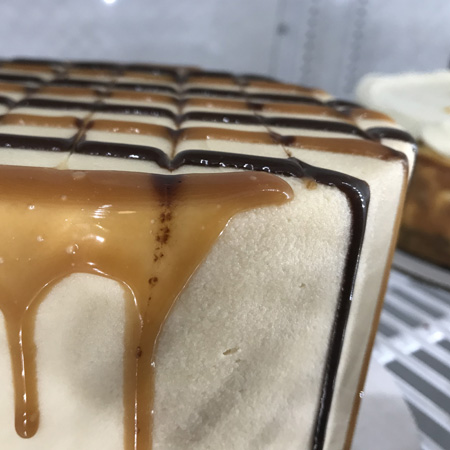 The humility Greta and Andi display downplays the role that they each had in this project, though. Two powerful, intelligent women working in male-dominated fields came together to do something amazing. And the space truly is amazing. Bright and inviting, with a European flair and plenty of glass and tile, it's clear that hours of thought went into every minute detail.
Creating a beautiful space was only part of the goal of the expansion, though. The other aim was to offer a broader array of food and drinks. More dessert options and an expanded beer selection make it even easier to spend an afternoon or an evening at Pure Bliss. Chocolate salted caramel cake, gluten free carrot cake cupcakes, and New York cheesecake can all be combined with your favorite local brew, wine, or coffee.
All this adds up to an unbeatable experience. From the visual appeal of the bright, lovely space, to the smell of fresh coffee and the taste of desserts made with love, your senses will be stimulated. And best of all, you don't have to feel guilty about this dessert. The integrity is baked into the business, so you can feel good about having that slice of cake. In fact, you can even feel good about having a second.