Become a Food Recovery Driver
Help us transport surplus food from restaurants to community members experiencing hunger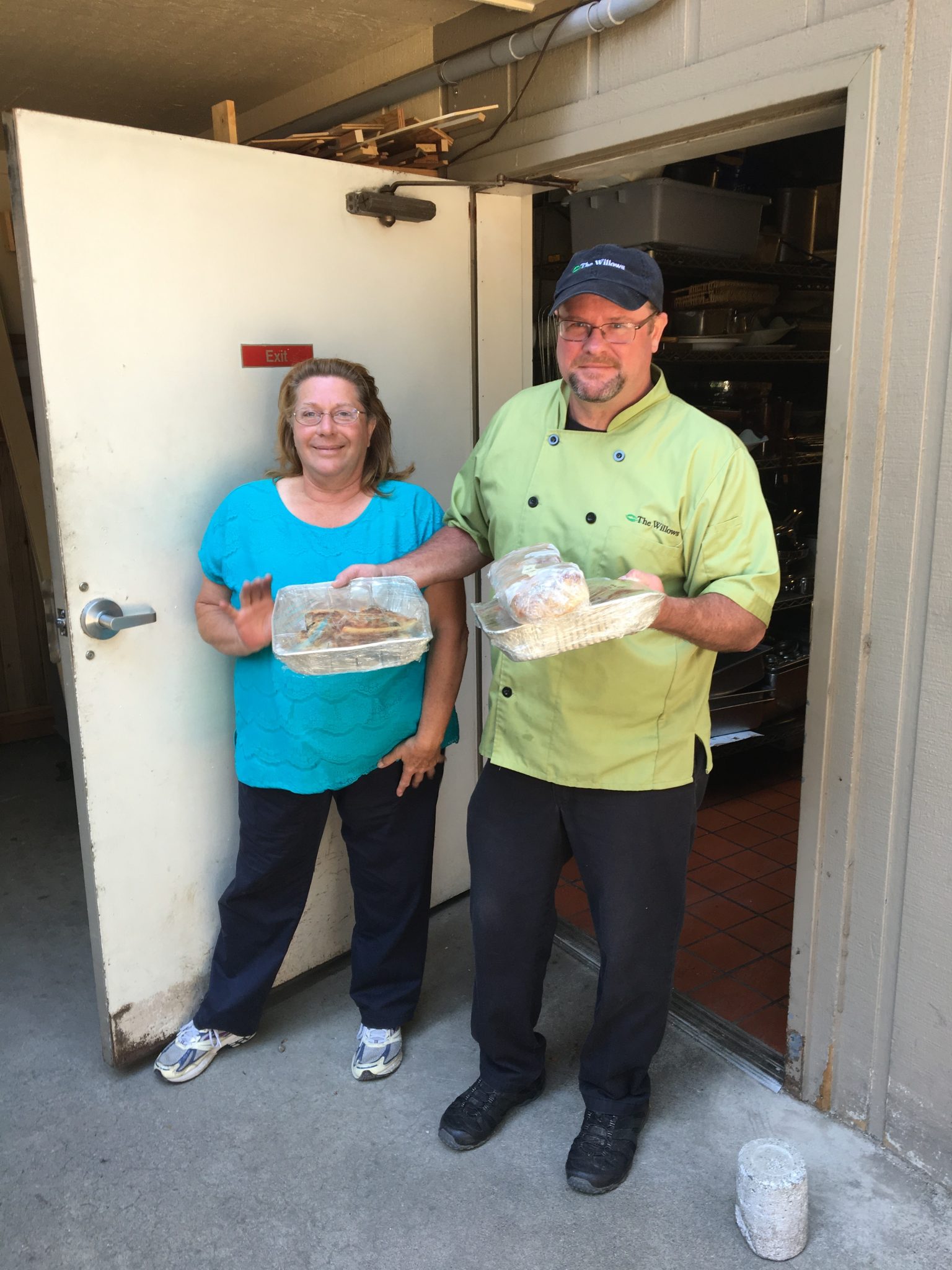 What do volunteers do?
Sign up for a weekly food collection shift with our volunteer coordinator. Each shift has a specific day of the week, collection time, location in Whatcom County, donation businesses and recipient agencies. That means your shift will happen at the same place and time each week.​
On the day of your shift, drive to the businesses on your route and pick up surplus food.​
Most businesses have the food prepared for you in easy-to-grab containers. At other locations, you'll need to transfer food into pans that we provide. Please be prepared for the food trays to weigh up to 20lbs. ​
Put the donated food in your car and drive it to the specified recipient location. ​
That's it! You just turned surplus food into a meal! If you can't volunteer one week, we totally understand, just let our volunteer coordinater know as soon as you can.
Volunteer safety
Health and food safety are both important to us. Every participant in the food recovery process is expected to follow safe food handling standards set by state and federal laws: from pickup, to delivery, to serving. The following guidelines are specified by the CDC and Whatcom County Health Department.
If you are sick, please stay home. Symptoms include but are not limited to: shortness of breath, a fever of 100.4° or greater, a cough, sore throat, muscle aches, vomiting, diarrhea, or jaundice. We are protecting the community and ourselves from the spread of COVID-19 and food borne illnesses. Let our volunteer coordinator know if you can't drive your shift due to illness.​
Wash hands properly and often. Use hand sanitizer often when you are not by a sink. We have hand sanitizer donated by Chuckanut Distillery and Probably Shouldn't Distillery to keep you safe and healthy. We can also provide rubber gloves if you prefer to use that as a barrier for safe food handling.
Wear face and eye protection. Use a mask and shield if you have one. If you do not, use whatever you have around the house. This includes scarves, bandanas, and sunglasses.  Anything is better than nothing. ​
Maintain 6-10 feet distance from other people while working. This includes loading and unloading. It is best to have only one person load a trunk or cart at a time as to not cross paths with one another.​
Limit conversation to a minimum. This helps to reduce the number of aerosols in the air. Whenever possible have your conversation outside in the open air. ​