save money –  help local families in need –  go green
How It Works
Signing up is easy, and participating is FREE! It's a win-win-win: good for your business, our community, and the environment!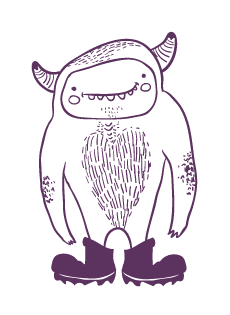 1. Sign Up: Contact Mark Peterson at mark@sustainableconnections.org or call at (360) 647-7093 x116 to let him know you'd like to sign up.
2. Contact Us: Let Mark know when you have surplus food.
3. We Pick it Up! Prepare your food for a free pickup and we will transport it to a hunger relief agency in Whatcom County.
Case Studies
Businesses all around Whatcom County are participating. Learn more from these case studies:
Donated 1163 lbs of food
Provided 968 meals
Reduced food costs by 50%
What about food safety & liability issues?
Food safety is extremely important to us. Every participant in the food recovery process is expected to follow safe food handling standards set by state and federal laws: from pickup, to delivery, to serving.
We work closely with the Whatcom County Health Department, and donors are protected by the 1996 Bill Emerson Good Samaritan Food Donation Act. The law protects good-faith donors from civil and criminal liability should the product later cause harm to recipients.
Do I really have enough food to donate?
A: Even small quantity donations have an immediate impact! We can often combine your pick up with another neighboring business, and donations are typically consumed within 1-2 days at a local meal facility.
What are the benefits to donating?
By donating leftover food, you are reducing hunger in our community and diverting food waste from a landfill. Your garbage bills could decrease and your donations are tax deductible and you are also contributing to your organization's corporate social responsibility. Your business may even receive recognition on social media, news articles, or blog posts.
Who Else is Participating?
Because we have such a great community of businesses, we have new businesses signing up all the time! Early adopters, or trailblazers as we like to call them, include the Mt. Baker Care Center, Boundary Bay Brewing, Papa John's Pizza, Pizza'zza, the Community Food Co-op, Semiahmoo Resort, and Bellingham Technical College.
Why does it matter?
One in four Whatcom County residents is food insecure.
In Whatcom County, 27.53% of residents and 21.5% of the low-income population live in a food desert. Our program looks to serve these areas in need.
Food Waste By the Numbers:
·  The cost of wasted food in the USA is $218 Billion/year
·  The amount of food thrown away in the United States in 2012 would have been enough to feed 190 million adults every day that year.
·  Farmers and producers use around 25% of all of America's fresh water just to produce the food that nobody eats.
·  Reducing wasted food is in the top three of solutions to mitigate climate change
Thank you to our sustainable business development sponsors
Gold Sponsors
The Squatch Waste Campaign is also funded through a grant from the Department of Ecology