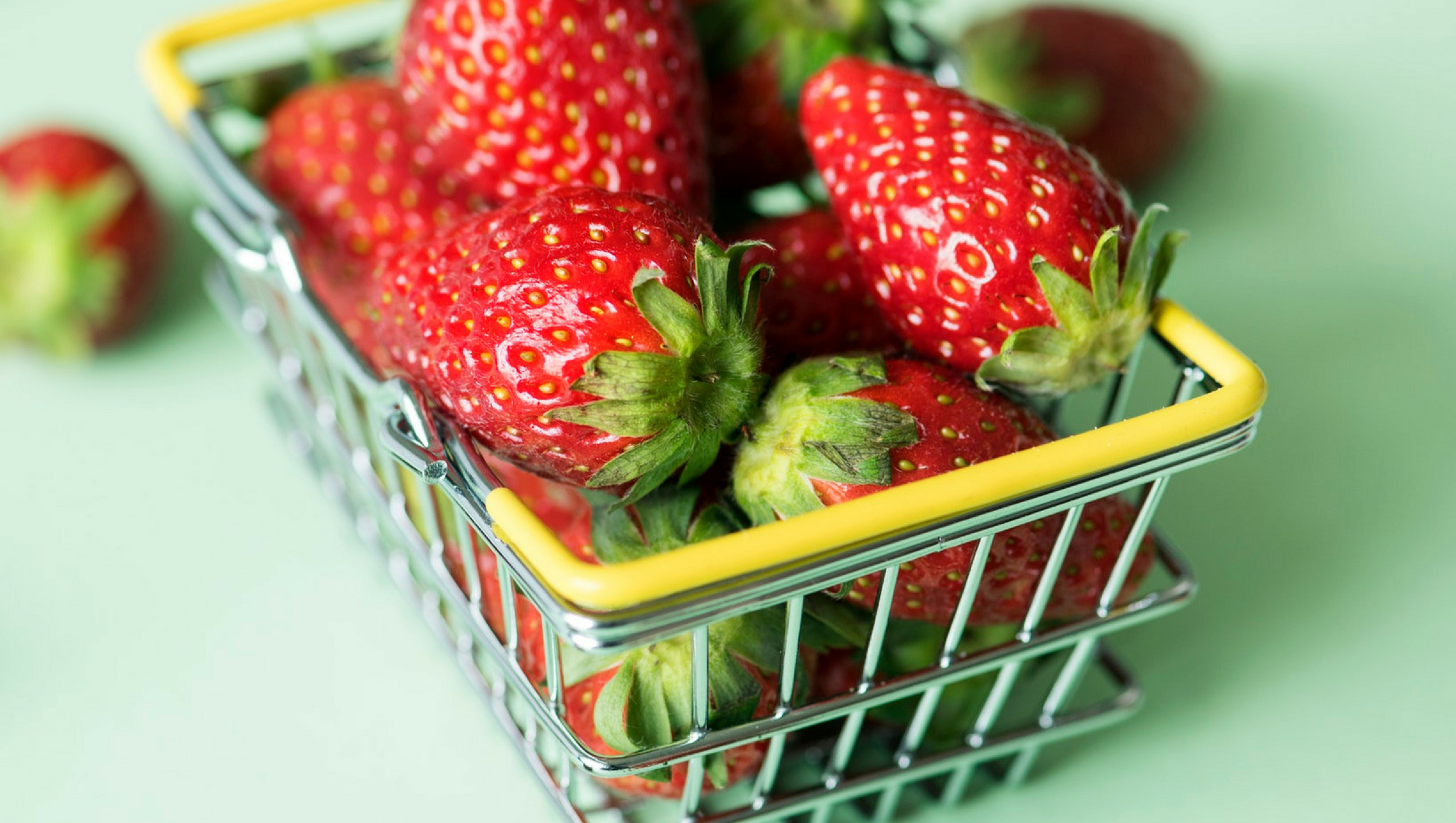 Did you know that you can seriously reduce your waste all by strategically shopping? In case you didn't, we are here to help you!  Here are 5 tips that can help get you started on smart shopping!
Make a list and stick to it! You will be in and out of the store in no time.

Make a list prior to shopping on your smart phone or on a good old piece of paper, and only buy what is on that list. Research shows that people who strategically shop and use a list have a lower grocery bill and make less trips to the store.

Pro Tip! Organize your shopping list by section of the store. This will help prevent you from needing to head back to the dairy section for the milk you forgot when you were grabbing cheese earlier in your trip.

Unless you have many mouths to feed, skip the large cart!

Large cart encourage large purchases and can lead to overspending and more food waste. So opt for the hand basket and and challenge yourself to eat everything in there!

Deals! Deals! Deal! But only to a certain extent.

Coupons and deals are awesome. Nothing beats saving money! But, a 5 pound bag of russet potatoes on sale for 2 dollars may seem like a score, but if you are a potato hater then why buy it? only take advantage of the deal if you will actually utilize all the food attached to the low price. If not, leave those potatoes for a potato lover!

Pro Tip! Some grocery stores let you take advantage of the deals even if you don't buy all (i.e the 4 for 5 deal, but you only want two) so just ask the store clerk!

Love the loner on the shelf! They deserve a home too.

Many people will avoid purchasing that last little item on the shelf even though there is nothing wrong with it! Don't be afraid, purchase the last item and help discourage grocery stores from over purchasing to create the appearance of abundance.

Make perishable food a priority!

Buy these in smaller quantities and shop frequently for these items. Do this to ensure less ends up in the trash. Smaller is better when it comes to squatching waste!
Now that you are a pro at shopping strategically, let's talk about another form of waste; waste from packaging! My oh my, so much packaging at the grocery store, and a lot of that packaging ends up in the landfill! Want to be a real zero waste warrior, then utilize these 5 tips to help reduce packaging that would otherwise end up in the landfill.
First things first, don't forget those reusable bags!

Nothing is worse than getting to the checkout line and realizing you forgot your bags at home! Ugh, we hate it too! So now you have to use the paper, or worse, the plastic bags that the grocery store offers.

Using your own reusable bags is great to prevent the excess use of paper or plastic. This also goes for produce bags, you can get reusable produce bags or place produce straight into the cart! Bring containers from home for bulk food as well.

Pro Tip! Keep a few reusable bags always in your car and always in your house and just swap them out each time you make a grocery run.

Why bother buying a whole box of pasta when you can just get what you need from the bulk bins!?!

Bulk bins are an awesome way to reduce waste, get the exact portions you are looking for and save money! You can buy smaller portions for cheaper, rather than large proportioned staples for more money that run the risk of going bad.

Get items fresh from the deli counter or butcher.

Just give them your reusable container and have less waste with the same great taste.

If you do buy prepackaged items, check for what kind of materials they are made with.

Buy goods that only come in recyclable materials, such as glass, metal, or paper over plastic. Reuse them if you can, but make sure they end up in the recycling can at the end of their life!

If you have access to it, support your local farmers and shop from local produce stands or at the farmers market in your town.

It is good to support your community, and shopping local is a great way to do so. At the farmers market or local produce stand, these farmers sell everything they have, even the produce that is deemed "ugly" because it may have a minor blemish on it. There is also less abundance of produce which encourages you to purchase only what you need.

Remember to

Think Local First!
Now you are a grocery store superstar! We hope you found some great tips on how to reduce waste when getting groceries. Happy shopping!