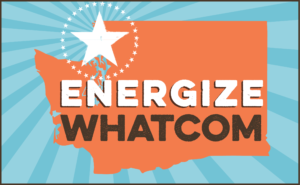 The Community Energy Challenge makes achieving energy efficiency as easy as possible. When we say we want to help you "Energize Your Business'" we mean we want to make it simple and affordable for you to use energy as efficiently as possible. By Energizing Your Business you can focus on running your business and know that you've done all you can to shrink your bills and your environmental impact.
We provide each participating business with a full energy assessment and a customized energy action plan that shows which cost-effective measures will save you energy and money. With a plan in place, we can help you access available rebates and grants, as well as exclusive incentives including free LED lighting upgrades and cash rebates. We care about our participating businesses and support you in energizing your business from start to finish.
Why Should You Energize Your Business?
It's Smart Business
Attract and retain employees with a comfortable and healthy workplace!
Show your customers you care about saving energy
Save money and energy, help your wallet, and combat climate change! WIN! WIN!
Benefit from special incentives for rural businesses!
So Many Incentives!
USDA Grants available that could cover 25% of solar and energy improvements for rural businesses
Up to $5,000 in energy-saving incentives from the Community Energy Challenge – including up to $1,000 in LED light bulbs
26% tax credit off solar panel cost
Low-cost energy assessment fee for any business size
Rebates from local utilities
your business could be eligible for:
7 Steps to Energize Your Business
1. Contact the Community Energy Challenge
We'll get some basic info about your business and energy use and get you scheduled for an energy assessment. For a one-time, deeply discounted $50 energy assessment fee, you'll have access to these benefits for life!
2. Complete the Energy Assessment
An Energy Advisor from the Community Energy Challenge will walk through your facility with a knowledgeable staff person from your business and identify your biggest energy-saving opportunities.
3. Review the Recomendations
Meet with your Energy Advisor to discuss your final assessment report, ask questions and learn more about potential costs and savings.
4. Decide to Energize!
Decide yes, no, or maybe on the solar and energy efficiency measures proposed, and count on the Community Energy Challenge to help you along the way!
5. Get Bids
The Community Energy Challenge can assist you in connecting with local contractors to get a design and quote for your chosen projects.
6. Finalize Financing
We will assist you in applying for applicable grants and rebates, including exclusive incentives from the Community Energy Challenge!
7. Install!
Schedule your projects and celebrate the savings!