Whether you're a seasoned event professional, just getting started, or hoping to make your operations more sustainable, we've got the tools for you. Follow the checklist, and contact us if you need help figuring everything else out.
Check out the resources below to help plan your Toward Zero Waste Event.
Hosting a Toward Zero Waste event or wedding is simple with the right planning. The memories should last forever, not your impact. Follow this event and wedding checklist to get started!
Forms
Whether you're a vendor or an exhibitor, fill out your form to make your event a Toward Zero Waste Event!
Larger events with high attendance often require Toward Zero Waste volunteers to ensure your event waste is sorted appropriately. Check out this guideline on how to recruit and train volunteers for your event.
All the details you need to know to make sure you're moving away from single use plastics, and providing customers with compostable products that are accepted locally.
So you have some leftover food at the end of your event and want to put it to good use. Lucky for you, that food can be turned into a meal for someone in need. Find how to donate to the Food Recovery Program.
Downloadable posters for you to use at your waste station. Contact us if you want us to bring some already printed to your establishment. Check out more Toward Zero Waste resources on our Resource Page.
Contact us to borrow our Toward Zero Waste Event Signage!

In addition to posters, we have attractive, attention-grabbing signage to mark your TZW station.
Outdoor Events:
7' tall mesh flags with 25# bases. Great for any weather.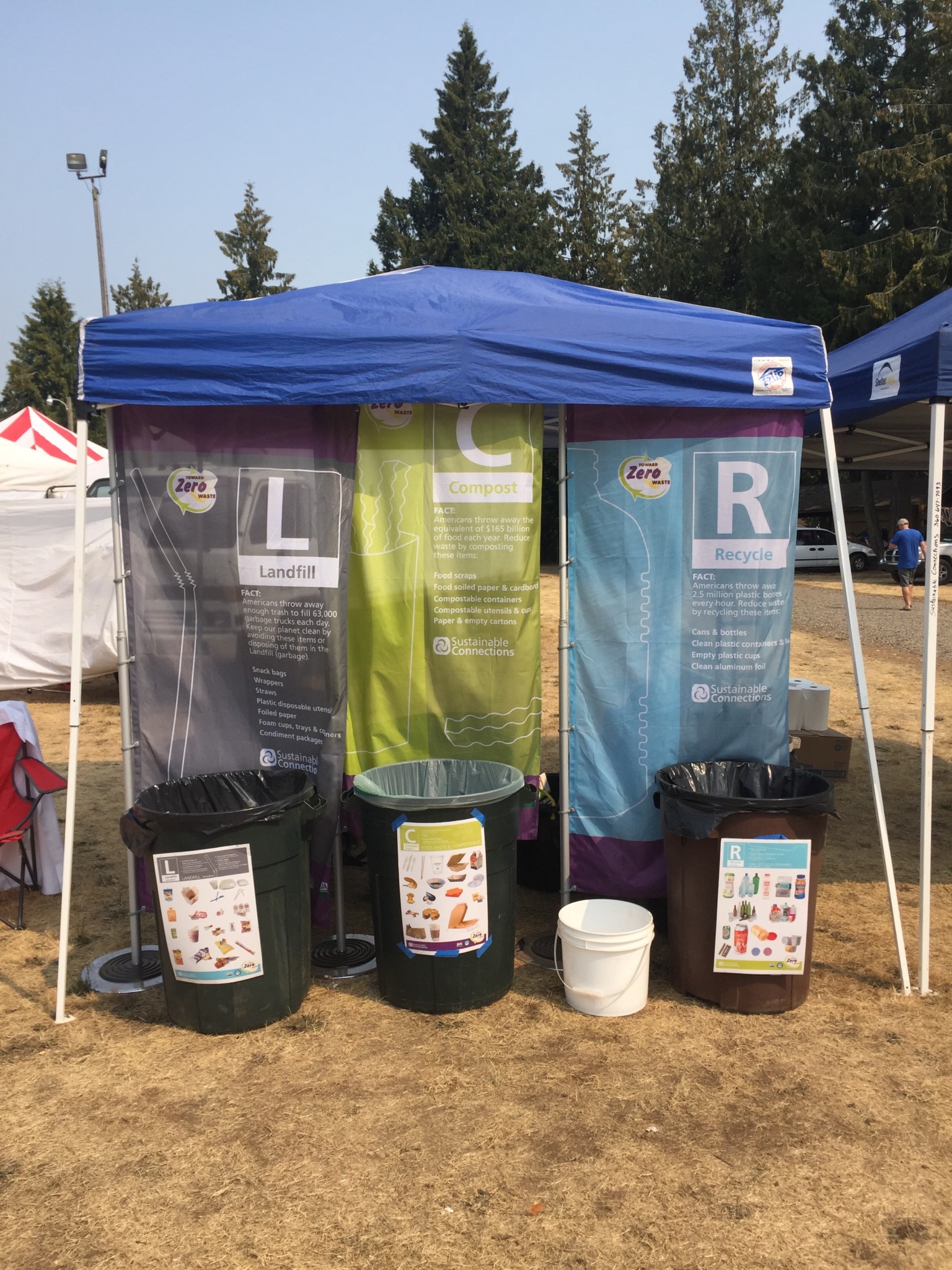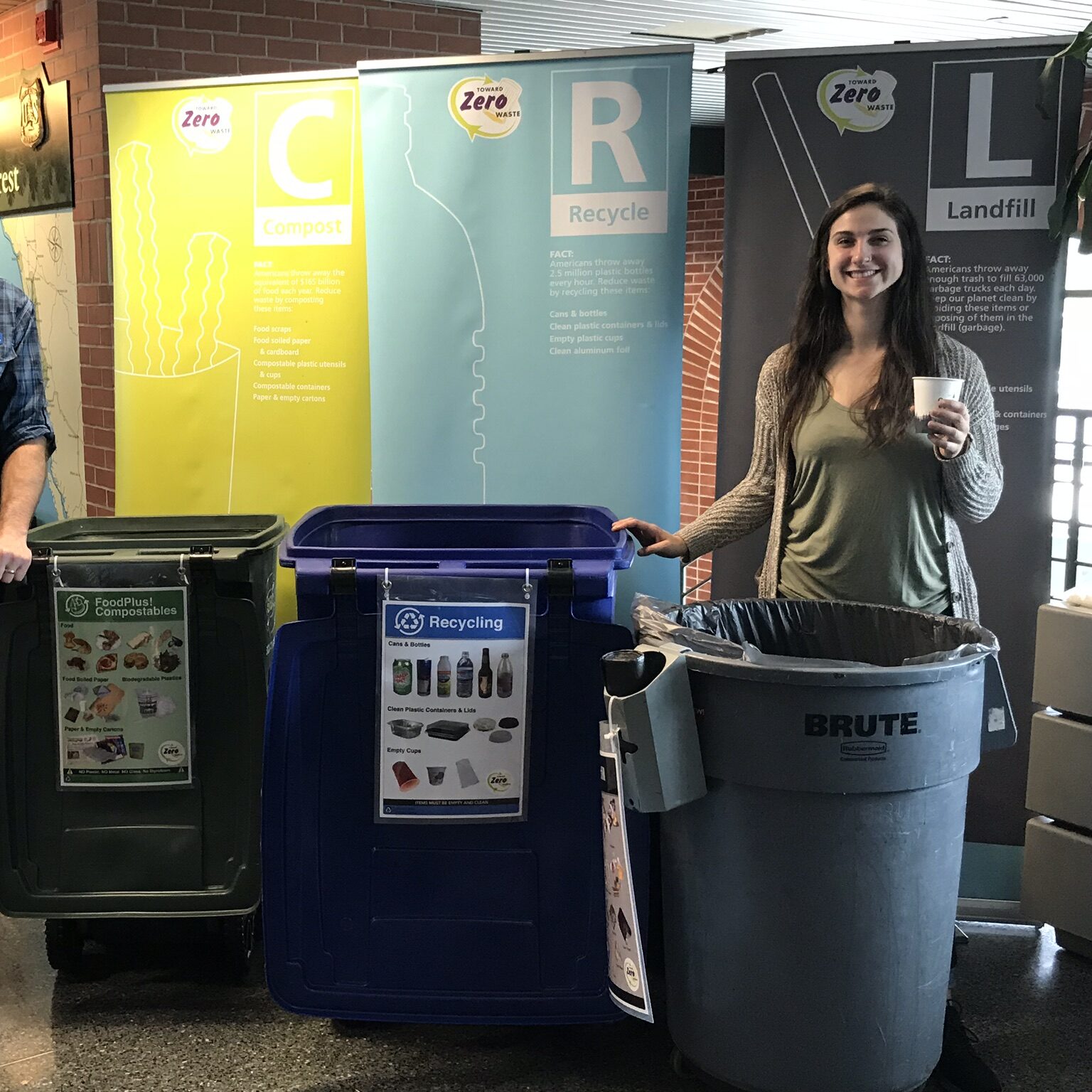 Indoor Events:
professional and attractive vinyl signage.
Not sure where to start? Give us a shout and we'll help you out!