What's Sasquatch sippin' on these days? Well, if our mysterious and furry friend is anything like us, they've got no shortage of options! From coffee to cocktails to kombucha, follow along on social media to find Sasquatch at locations throughout Bellingham and Whatcom County that offer delectable summer refreshments and find out how you can Drink Local First at home, too.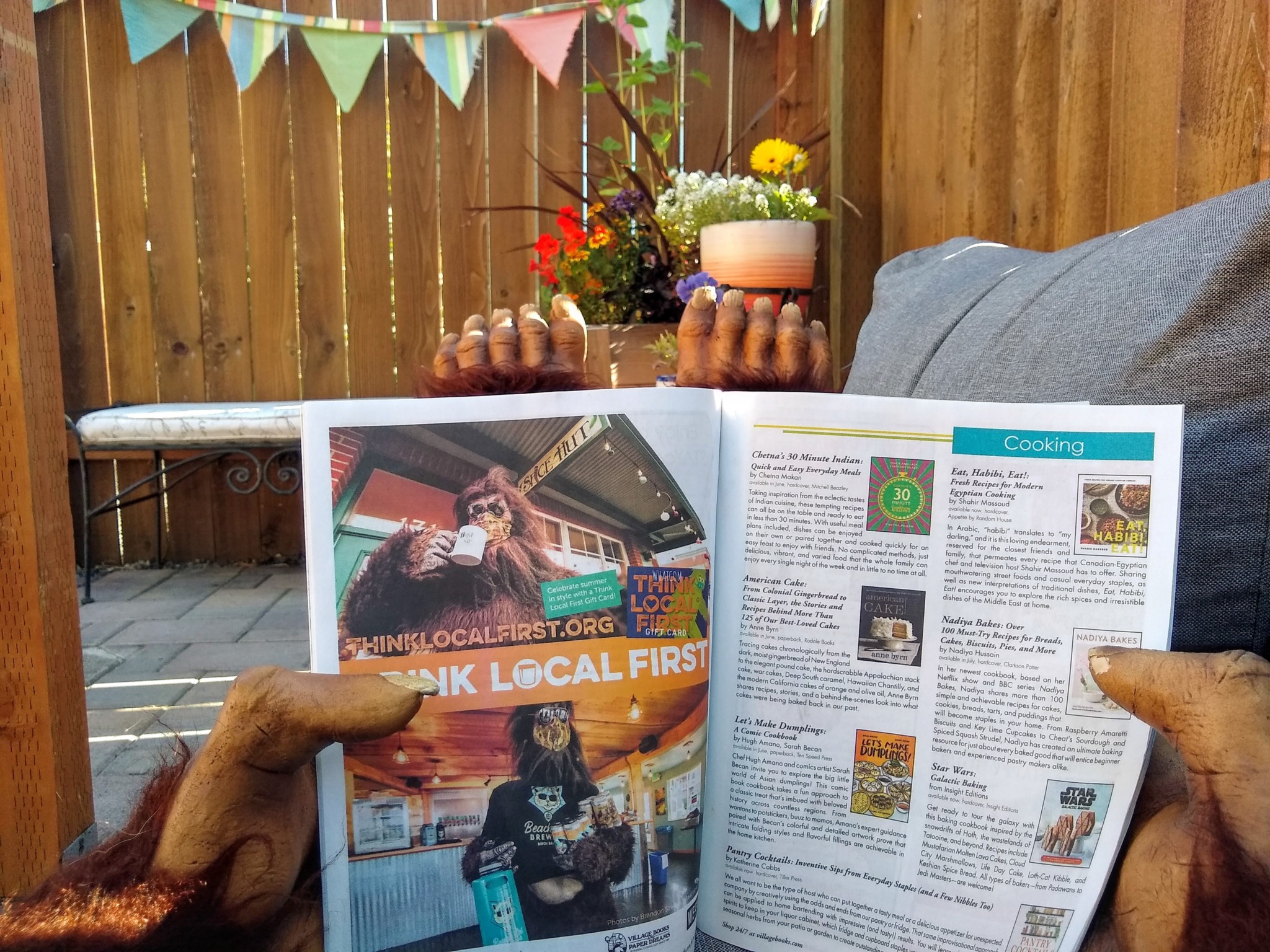 Relaxing with the Chuckanut Reader from Village Books
Sasquatch loves local drinks in the summer!
Celebrate with Local Beer & Cider
Add to your Summer adventures with Tap Trail! Grab a new July map, carry it wherever you go, and make sure to get a stamp at each of the locations shown. Once you have at least 4 stamps, head to one of the reward redemption locations and trade your stamps for some Tap Trail prizes! Pick up a Tap Trail map and passport at any of the participating businesses in the passport program.
Ditch the plastic six pack rings and join the Plastics Free July movement by getting growler refills with your Think Local First Gift Card. Sasquatch has gathered a list of 11 local businesses from the Tap Trail that accept Think Local First gift cards AND offer growler refills. Win-Win-Win!
14 local drinks you need to try
After all your activities in the sunshine, you're probably feeling a little… thirsty! Sasquatch certainly is after they spent the morning tromping through the secret forests in the Mount Baker Wilderness. Post-hike, Sasquatch heads to one of the many spots throughout Bellingham and Whatcom County that offer delectable summer refreshments. From cocktails to coffee – we've rounded up 14 of Sasquatch's favorite local drinks you need to try this summer.  
Recipes to help you Drink Local First at home
When you you find yourself with berries bursting out of every bowl on your counter
The *royal wedding* of sweet and savory. Full of spirit (but alcohol-free!)
Tomatoes nestle in among spicy peppers, fresh greens, and ruby-hued beets.
Gin and Tonic Cucumber Cooler
Cucumbers are summer classics and lucky for us, local farmers have plenty to share
Uses ingredients that might otherwise head to the compost or even the *gasp* trash
Don't forget the caffeine!
Join the Plastic Free July movement and bring your reusable mugs to these locations where you can use your Think Local First Gift Card to fuel up on java and more: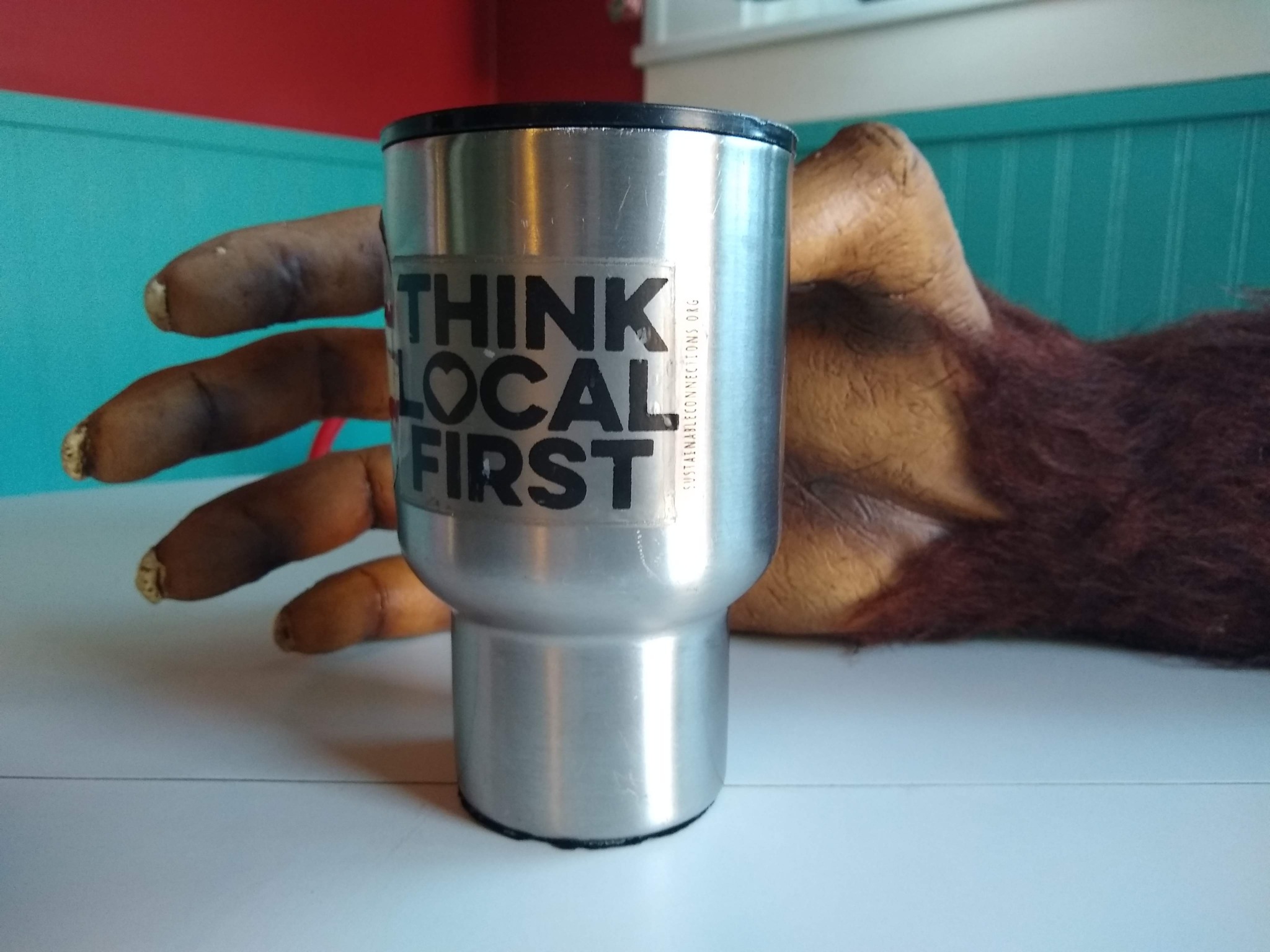 Show your love of local with a custom "Think Local First" or "Drink Local Frist" tee, tank, or sweatshirt. Suuuuper soft cotton-polyester blended fabrics are sure to keep you comfortable and stylish this summer! Don't need another tee shirt, but still want to support local? Consider a Think Local Frist donation, gift card, or browse our online directory of locally owned businesses before running to that big box store or ordering from an online giant. If you're looking for other ideas, here are 7 things you can do to support local businesses right now!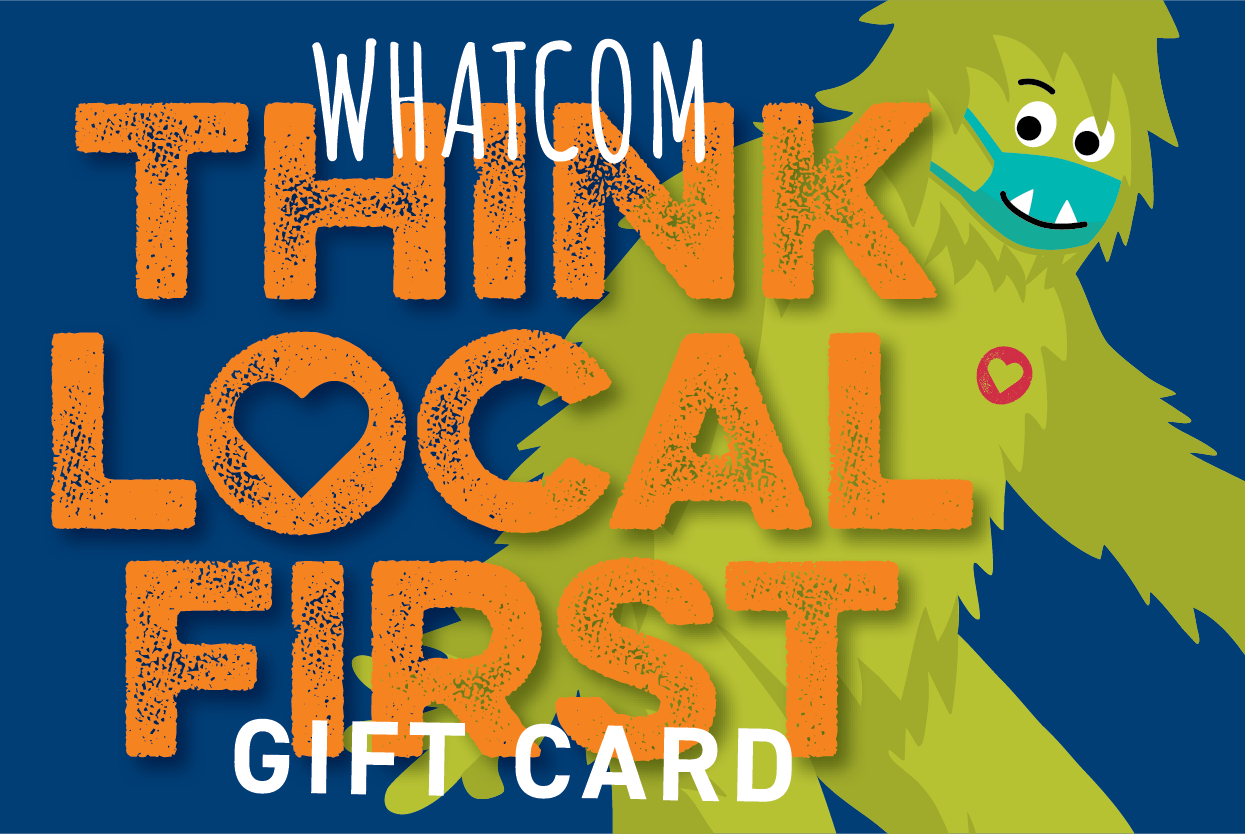 Whatcom County's Think Local First eGift Card has many of your favorite retailers, restaurants, services and entertainment in one place. Use the Think Local First gift card at any participating location in Whatcom County — there is truly something for everyone!
How does it work? Choose your recipient and send your gift card via email or text message. The recipient can use it to make purchases at participating businesses. Thanks to the generosity of the Whatcom Community Foundation, purchasing fees are waived!