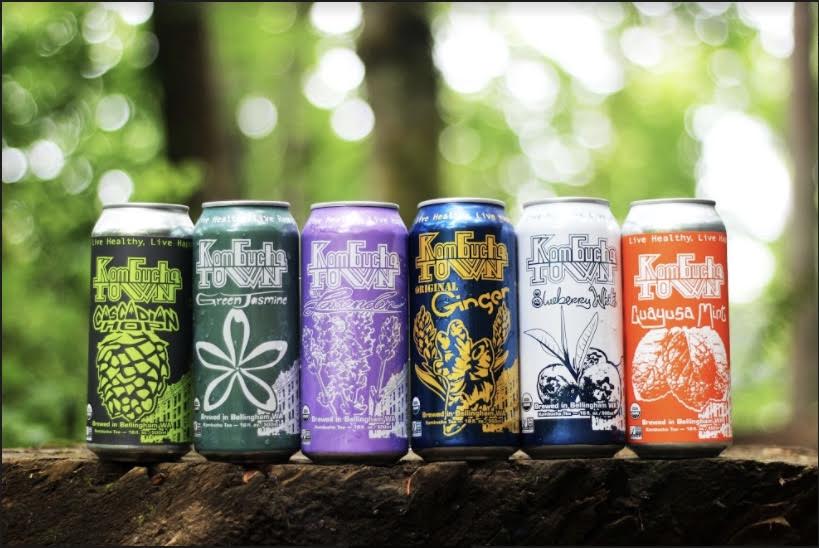 ​A staple of Bellingham since its beginning in 2011, Kombucha Town has been supplying our community and beyond with delicious, refreshing kombucha. Now they've contacted the Toward Zero Waste Team to reach another milestone on their road to sustainability.  
There's a lot that goes on behind the scenes besides making kombucha from canning, packaging, labeling, and shipping. The Toward Zero Waste Program worked with Kombucha Town to implement even more recycling strategies outside the standard recycling practices. When shipping products, Kombucha Town switched over to 100% recycled and recyclable shipping labels and each customer invoice includes recycling information. They also expanded their recycling to include shrink-wrap collection and the breakdown of ink cartridges to recycle as much material as possible. 
Kombucha Town also signed up to be a participating donor to the Food Recovery Program with their donation of low-flow cans. The low-flow cans that were not filled to capacity and cannot be sold are now donated to recipient agencies like Northwest Youth Services and the Opportunity Council. 
Kombucha Town continues to expand their commitment to sustainability and to their community. Learn more about their sustainability and community efforts here. 
Actions:
Switched over to 100% recycled and recyclable shipping labels

 

Breaking down and recycling what we can from our ink cartridges

Adding recycling info to customer invoices

Shrinkwrap collection and recycling

Participate in Food Recovery Program – donating low flow cans. Cans are donated to Northwest Youth Services and The Opportunity Council.

 
Get connected with Toward Zero Waste: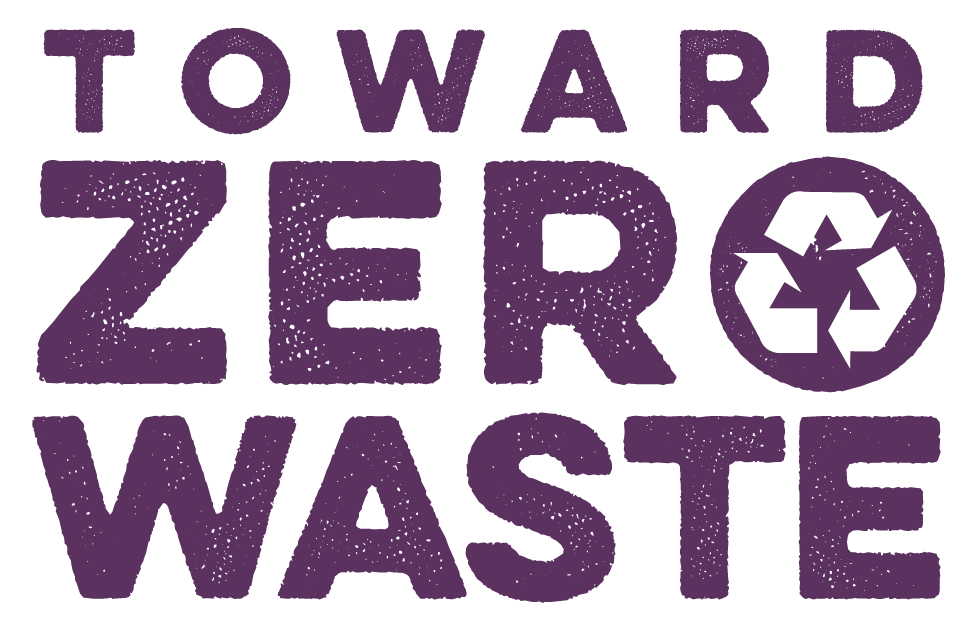 At no cost, we come to your business, learn the ins and outs of your unique needs, and share suggestions for actionable waste-reduction and money-saving change.  We provide each participating business with quality information, a full waste assessment of customer facing and operational waste, a customized waste assessment action plan, and continued support for implementation. Sign up today to get scheduled or get in touch to learn more.
Learn how you can reduce wasted food:
Work in the food industry? The Food Recovery Program reduces food insecurity and addresses climate change by recovering and redistributing nutritious surplus food to neighbors in need.
Want to reduce your carbon foot print? The Squatch Food Waste program addresses climate change by encouraging people to reduce food waste at home.
Interested in starting a food recovery program in your own town? We've got the framework to get you started.