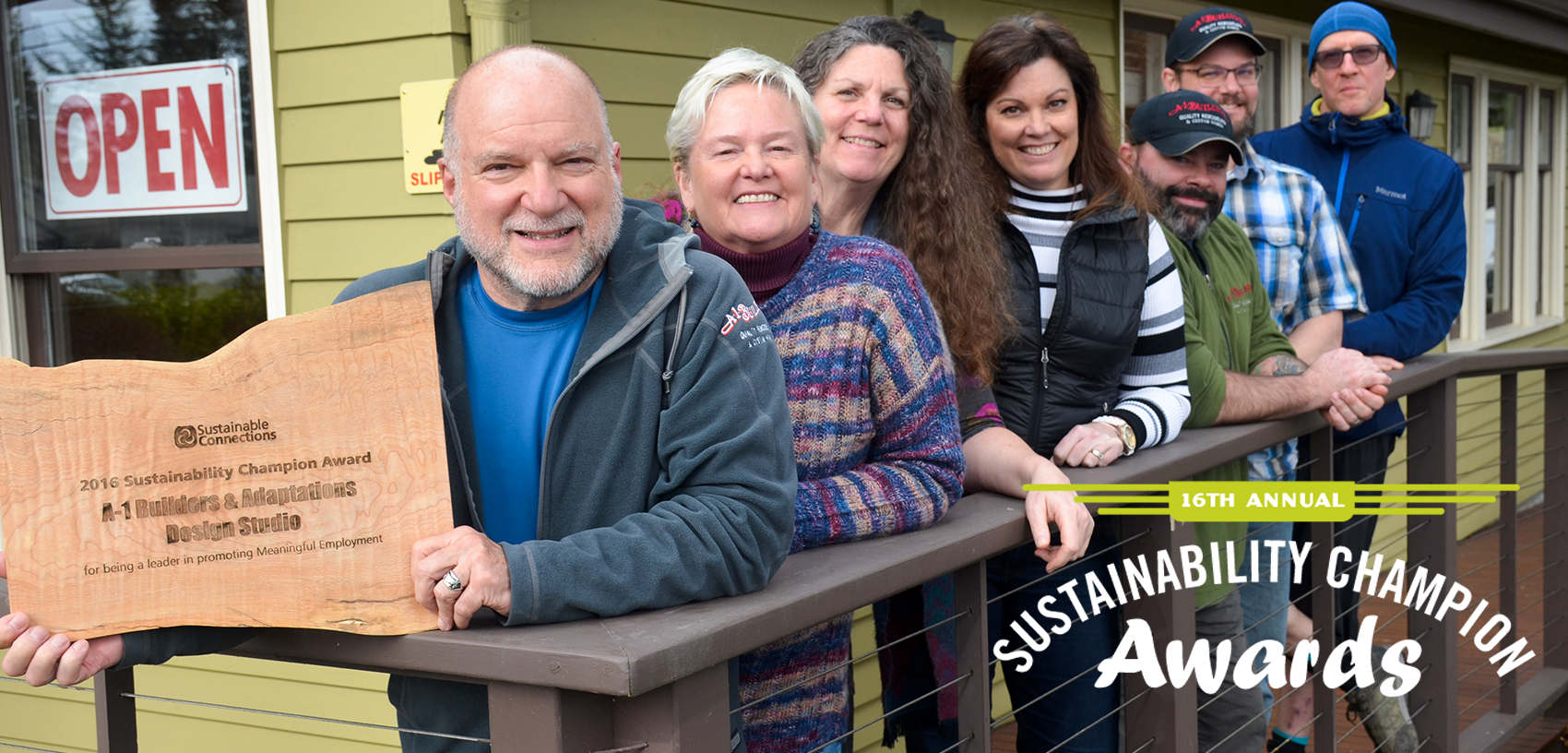 THURSDAY, JANUARY 25
5:00 – 7:30 PM
CRYSTAL BALLROOM AT THE LEOPOLD
1224 CORNWALL AVE, BELLINGHAM
Please join us for the Sustainability Champion Awards, an annual recognition of 4 leading local businesses, who are pioneers in sustainable business practices here in our community!
We will announce the winners after the Smart Business Summit on January 25th after ample time for networking and filling up on hearty local appetizers and drinks.
We accept are still on the lookout for new nominees, vote today! Who do you think is doing groundbreaking work in the fields of promoting community, minimizing their environmental impact, creating meaningful employment, and/or committing to our local economy by buying local first?