August 31  2022, Bellingham WA – Sustainable Connections is excited to celebrate September Eat Local Month, a month-long celebration of eating local food and those who grow, raise, harvest, and prepare it to share with this community. All month long, Sustainable Connections will be highlighting the benefits of eating local, as well as opportunities to enjoy food from chefs, farmers, fishers, and grocers and experience the unique flavors of our region. Eat Local Month festivities are outlined on their website at sustainableconnections.org and additional prizes will be given away throughout the month on social media.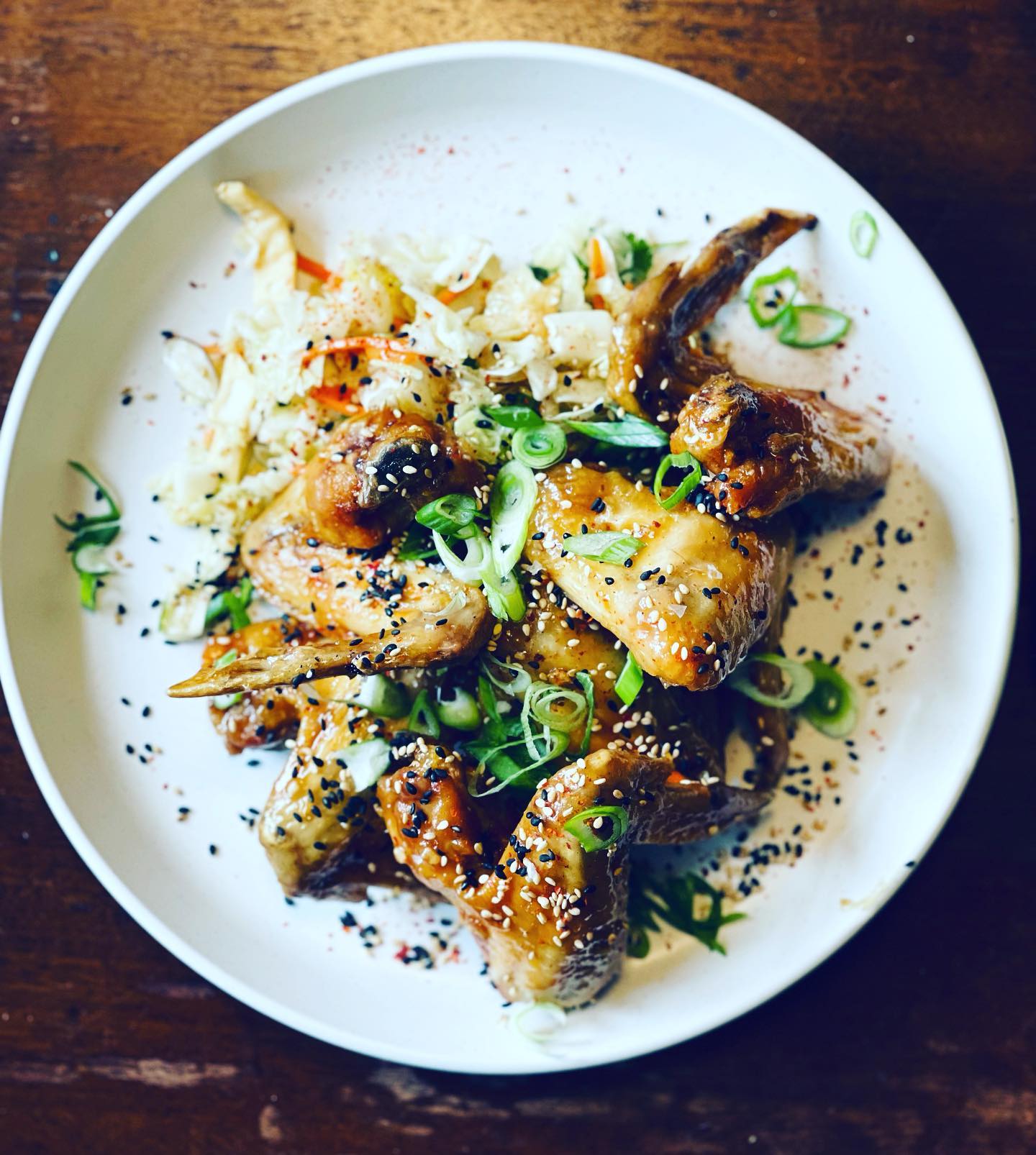 From Sept. 2-8, they are celebrating Restaurant Week, when 19 local restaurants will debut their menu specials comprised of 50% or more local ingredients. The specials run all month long and are the perfect way to kick off Eat Local Month. The Bistro at Shuskan is a new Southern inspired farm-to-table restaurant at the Shuskan Golf Course that is making waves with their fresh, delicious dishes. Read more about their story here. Another local food business that's inspiring and delighting with their farm-to-waffle creations? Waffles in Paradise, a hyper-locally sourced waffle business that offers fun and festive pop-ups like the Farm to Waffle Party. And it doesn't get more classically Bellingham than Aslan Brewing's Oktoberfest Bowl, with ingredients sourced from local farms and businesses like Flynn Farms and Pangea Ferments. In addition, Cosmos Bistro will showcase the benefits of eating local by having special locally focused pop-up dinners on first Fridays throughout the year. 
Eat Local Month continues with Farm Week, which takes place Sept. 9-17, and people can learn about the vital ways in which agriculture contributes to the local food movement while enjoying farm activities like the Whatcom County Farm Tour. On Saturday, Sept. 17, 2022 from 10:00 AM-4:00 PM, 11 locations will offer a unique opportunity to meet the folks who grow and raise food and learn more about how that food makes it from the farm to the plate as well as the advantages of eating local food. One farm on the tour is Lydia's Flock, a local farm with a flock of 120+ sheep; they will be offering a guided tour, a fleece display, and on-farm sales. Learn more about their story and sustainability practices here. Another great stop on the farm tour is Christ the King Foodshare and Farm, where folks can enjoy kids' potting and planting activities, guided tours, and pictures with a tractor. Plus, for the first 150 people to arrive will receive free hot dogs!
"We're fortunate to have so many incredible chefs and farmers in this region," says Jess Meyer, Sustainable Connections' Food and Farming Outreach Coordinator. "Eat Local Month is a celebration of all the connections that bring food from the farm to our plates – and the connections that bring us together." 
Sustainable Connections is thrilled to be able to share so many opportunities to dive deeper into our local food movement and the rich agricultural and culinary worlds of Northwest Washington and Whatcom County. 
Photo courtesy of Matthew Boudousquie at Bistro at Shuksan
Eat Local Month is made possible by support from Seeking Health, Whatcom Community Foundation, Dandelion Organic Delivery, Bellingham Farmers Market, Whatcom County, FarmWild, and City of Bellingham. 
# # #